The Coobabla Saltbush Project
The Coobabla Saltbush Project
Bakers Hill
Large areas of the Wheatbelt are affected by salinity, causing productive agricultural and grazing land to become unworkable. Fortunately for the Woolah-Wah Land Aboriginal Corporation, there are only small salinity patches on their farm, Coobabla. The Corporation's members contacted Wheatbelt Natural Resource Management (Wheatbelt NRM) for advice on managing the rising salinity and to source funding.
Funded by the Australian Government's Caring for Our Country program and a Wheatbelt NRM Soil Conservation Incentives Program (SCIP) grant, the group planted 9,000 saltbush seedlings over 2 hectares. Saltbush helps combat/decrease salinity by reducing/lowering the water-table. Rain can then leach surface salts into lower layers of the soil, allowing previously unworkable country to be grazed by stock.
Ownership of the 645 hectare property near Bakers Hill was handed over to the Woolah-Wah Land Aboriginal Corporation in 2001. Coobabla is currently leased to an external land manager, who primarily crops oats and hay, and grazes 50 head of cattle. The property includes large areas of remnant vegetation and significant breakaway country. The Corporation aim to take over Coobabla's management when the current lease is completed. Members of the Corporation have many aspirations for Coobabla, including:
• revegetating large areas of the property to create habitat for native species and improve biodiversity
• increasing the property's agricultural diversity to improve biodiversity and ensure long-term resilience and business viability, as climate change and other environmental issues affect the region
• developing tourism as an alternate income stream.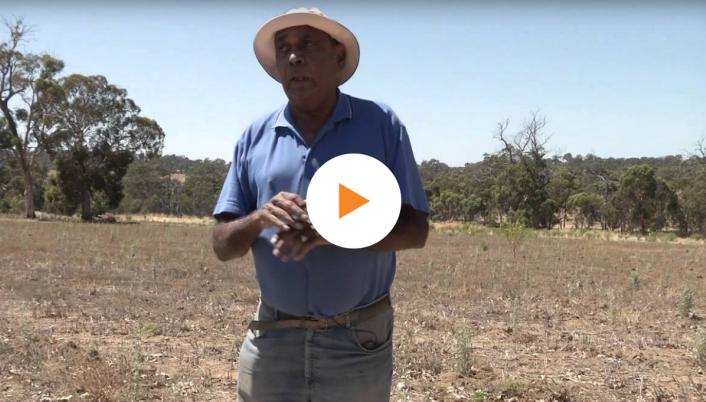 Contact us
Address:
269 Fitzgerald Street
Northam Western Australia
PO Box 311, Northam WA 6401
Phone: (08) 9670 3100
Fax: (08) 9670 3140
Email: info@wheatbeltnrm.org.au
Social Media:
Facebook: @wheatbeltnrminc
Twitter: @wheatbeltnrm
Instagram: @wheatbeltnrm